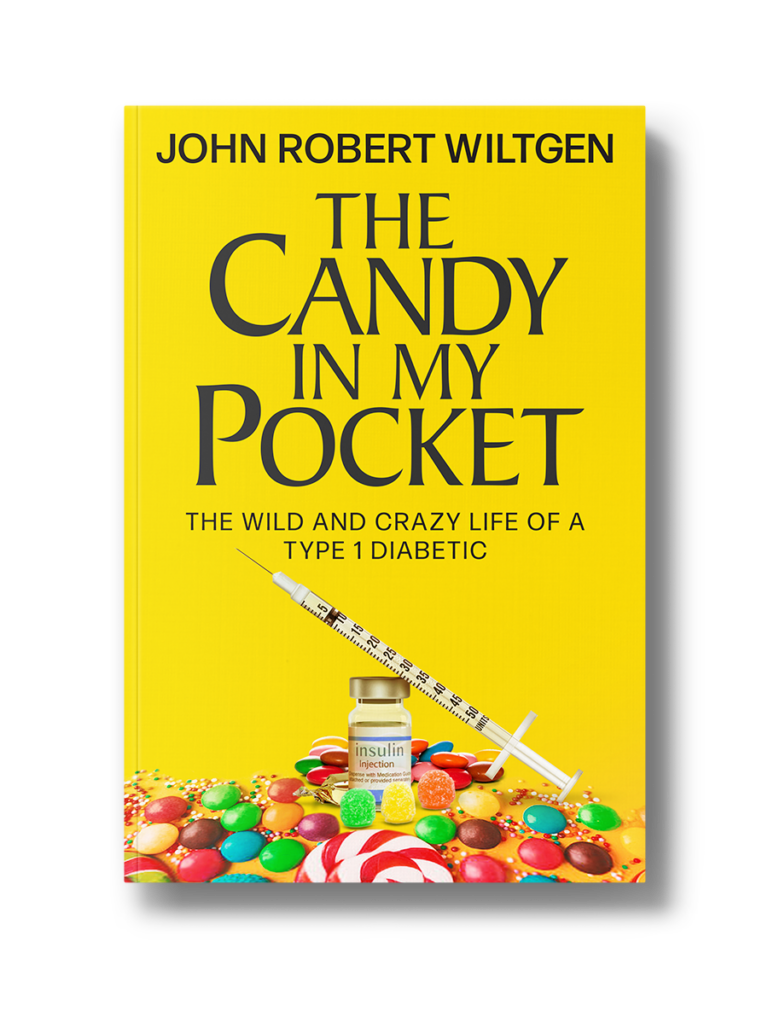 I knew I was destined for greatness when Zsa Zsa Gabor said I should be on stage. Yes, me! But then, I felt afraid there could be a black cloud in my future when Sid Caesar told me, "If you don't have tragedy, you won't have comedy. Crying and laughing are the same thing, but you can never laugh too hard."
My memoir is about just that: creating your best life possible and staying positive, despite terrible circumstances. This book chronicles my dramatic days as a top designer commissioned by celebrities, world leaders, and other luminaries; my (secret) debilitating and death-defying battle with type 1 diabetes; and my struggle to hold on to myself and those I cared about along the way.
I wrote this to help people of all beliefs and backgrounds remain optimistic in the worst of times—no matter what personal or professional challenges you're dealing with. And to help raise awareness about the deadly but little-known symptoms and consequences of diabetes.
This debilitating disease at least doubles a person's risk of an early loss of life. As of 2019, it was the cause of approximately 4.2 million global deaths for the estimated 463 million people worldwide diagnosed with type 1 or type 2 diabetes. It can cause many serious long-term complications including amputation, blindness, cardiovascular disease, Charcot foot, cognitive impairment, gastroparesis, kidney failure, nerve damage, and stroke.
You might not have diabetes or know someone who does, but we all have challenges and need stories exemplifying how to live our best lives, or at least laugh while trying! This is not a self-help or "What to do" book. It's really a "What not to do" book. My memoir doesn't contain much medical information. I am not going to write about Joseph von Mering and Oskar Minkowski who discovered the role of the pancreas in diabetes back in 1889.
More than anything, it's a fun and adventurous, sometimes scary story that will take you out of your life, around the world, and then, leave you in a better place than when you started. At least that's my intent.
I was diagnosed with "juvenile" diabetes in 1967 and battled the complications throughout my adult life. With just three years of high school and less at design school, I managed to build an internationally recognized, award-winning design firm. The youngest designer to receive the Merchandise Mart's "Outstanding Achievement in the Design Profession" award, John Robert Wiltgen Design collected 44 other accolades. I have been responsible for everything from the Steve Harvey penthouse in Trump Tower Chicago to a 40,000 square foot estate on the island of Ikoyi, Lagos (Nigeria).
Many of the homes I've designed have been featured on HGTV and NBC's "Open House," or were published in 200+ newspaper and magazine stories. That said, this book is for you. It's a confirmation that any adversity you're dealing with is worth fighting. And a reminder that you're wiser than you and maybe those around you realize. You know what to do. We all do. We simply need "sweet reminders" along the way.