As 2010 draws to a close it marks the 30th anniversary of the founding of John Robert Wiltgen Design. Thank you to all our clients, friends, and family who have helped make this possible. We could not have accomplished all that we did without the support and encouragement from each of you.
As one door closes, another opens. That being in Lagos, Nigeria. For our first Lagos project, we are totally responsible for developing an amazing residential compound from the ground up. We have been busy drawing the Main House, Guest Quarters, Pool Pavilion, Mosque, Chapel, gate houses, and two formal gardens. So far, no partridge in a pear tree, but our landscaping camouflages parking for some 30 vehicles; we even have a lounge for all of the residents, guests' and personal drivers. Other Lagos residential and commercial work is already on our drawing boards.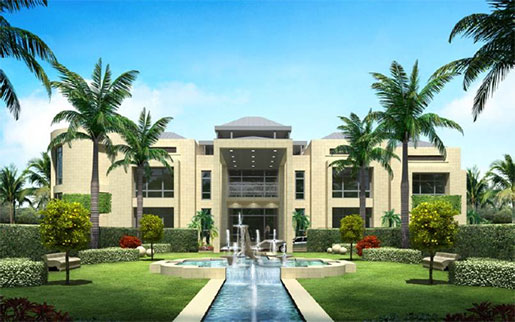 Meanwhile, here at home we are pleased to announce the receipt of three prestigious new awards, bringing our total up to 31 – a little more than one for each year of our practice.
The exotic Egyptian temple design of a Metropolitan Place loft won an honorable mention in the Illinois Chapter of the American Society of Interior Designer's 2010 Design Excellence Awards. Incidentally, I'm the guy who lives there.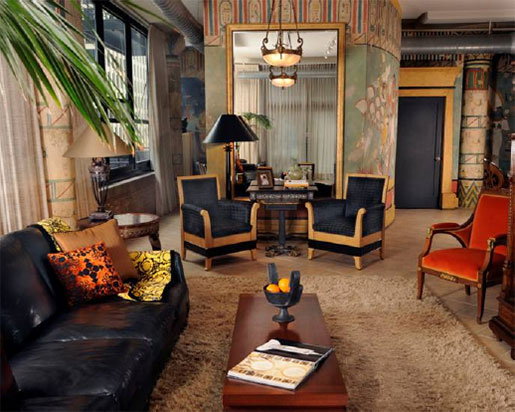 Our design of a 5,000 sq. ft. sports wing addition for a Highland Park home we began work on 12 years ago received the first of two 2010 Gold Key awards from the Home Builders Association of Greater Chicago. In this project we also consulted in the landscape design that produced an outstanding combination of natural and formal gardens.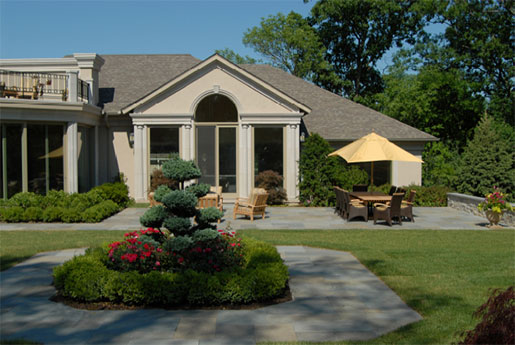 The striking urban beauty we created in an 86th floor penthouse at Trump Tower Chicago caught the attention of the Home Builders Association of Greater Chicago and resulted in our receiving a second Gold Key from the group. The same design intrigued the editors of Luxe Interiors Chicago who are featuring this residence in the Winter 2011 edition of the magazine.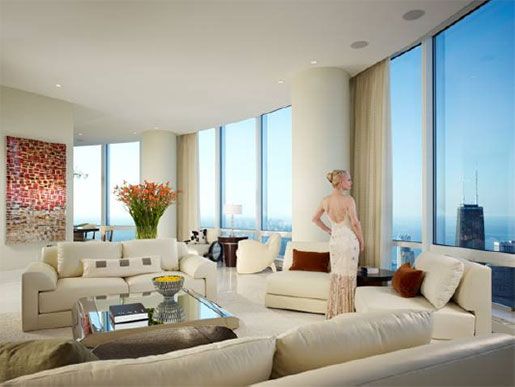 This has been an amazing year for John Robert Wiltgen Design, Inc. Again, thank you one and all for your support, your referrals, and especially your friendship. Please forward this e-mail to anyone you think might be interested in receiving this information.
All of us here at John Robert Wiltgen Design wish that your world is beautiful!!!