This week we welcome Spring with its seasonal changes that will soon beautify our winter weary world. So it becomes an ideal time to update our website jrwdesign.com – to offer you a peek of some of our exciting new creations.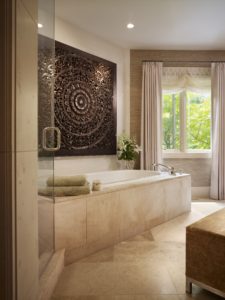 At 11 pm, Sunday, March 24, tune into NBC's nationally syndicated Open House Television as I tour a master bath and other exclusive design features we created for a North Shore home. The owners are an exceptional professional couple who returned to Chicago after 30 years in Hawaii, China, Hong Kong and Singapore.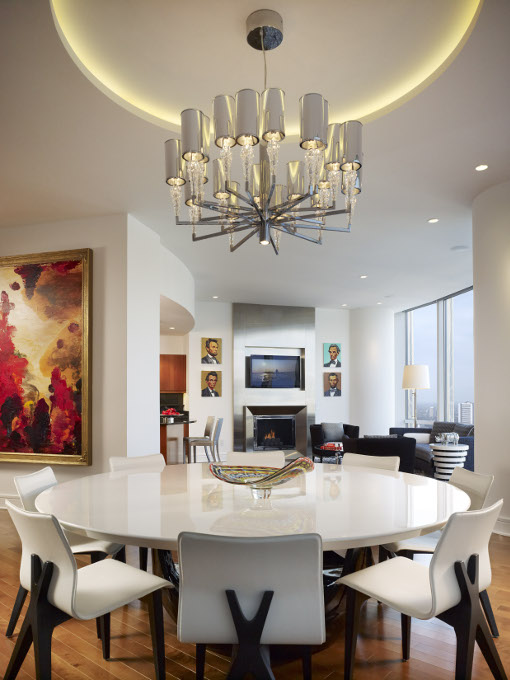 A Texan couple's arresting personal art collection informed both the design and color palette of the home in Chicago's Trump International Tower they commissioned us to create for them. It's both fabulous and fun.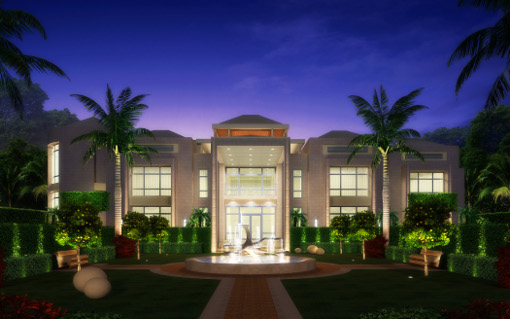 Our JRWD Nigeria, Ltd. division developed footprints and exterior elevations for an estate in Lagos including the Main House, Pool Pavilion, Garage/Estate Manager's residence, Mechanical Building and Conference Center/Gate Houses plus water features, landscaping and interior design. Completion is anticipated in early 2015.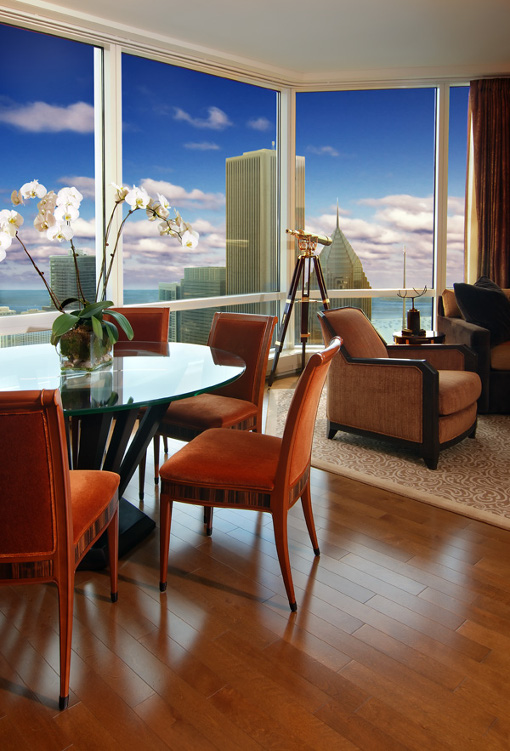 Standard Trump Tower finishes were in place when a young business "wunderkind" bought a 2,000 sq ft. two-bedroom condo. The warm, rich brown and copper tone color palette and furnishings we introduced perfectly suits his sophisticated lifestyle.