HO! HO! HO!
I cannot believe it is the end of another year. Thank goodness for technology and e-mails. I can still wish everyone the jolliest of holidays and a new year filled with peace, love, and most importantly, good health.
About that New Year – "ingenuity" and "creativity" are the buzzwords for 2010.
How's this for turning merchandising and marketing on its ear? Thinking outside the box is one thing. But fashionista, Cynthia Rowley, thought inside a truck! When DHL went out of business, Cynthia rescued one of the express shipper's trucks and retrofitted it as a sleek CR Shop on Wheels, replete with hardwood floors, racks, lights and even a fitting room.
"It's the ultimate in service…the store comes to you," Cynthia said while we were lunching at Cafe Cluny in New York. The artsy prototype (she hopes to establish a fleet) caused a sensation earlier this month at Design Miami and Art Basel. Soon it will be en route from Florida to the Southwest and the West Coast.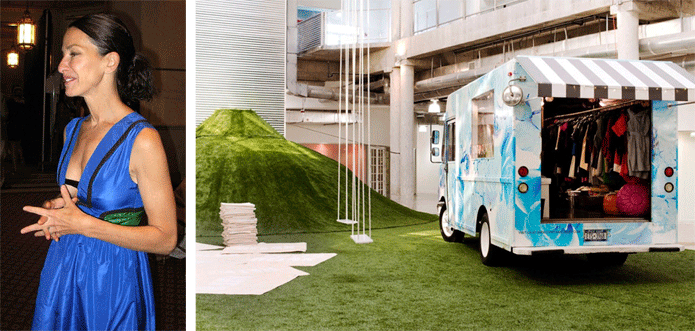 Design is Cynthia's lifelong passion: "In the same vein as another famous Chicagoan, I believe design should 'make change' in our lives," she added with a nod toward moi. A gracious compliment from a talented friend.
"We aim to design things that haven't yet been touched – to reimagine not only clothing and accessories but all types of products," she says.
While holiday cookies are yummy, the folks at Interior Crafts have little appetite for a cookie cutter approach to home furnishings. Instead, they encourage (make that challenge) designers to uniquely customize their orders – to create using custom sizes, finishes, fabrication – to achieve true "WOW". And that's exactly what makes the 50-year-old company one of our outstanding favorites.
"We pride ourselves on flexibility," says Emily Ursini, the company's VP (she'd rather be known as a designer). "Our designs move with the times but always have past references. Customers relate to this, giving them a feeling of secure warmth." Known for its elegant, classic look (never, ever trendy), Interior Crafts uses proven construction methods but constantly updates its plant to keep up with current standards. How cool is that?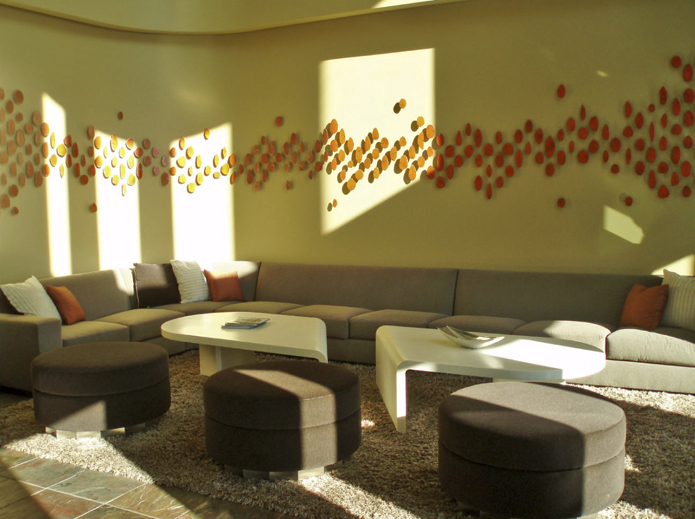 Interior Crafts worked with us to fit the curve of this great room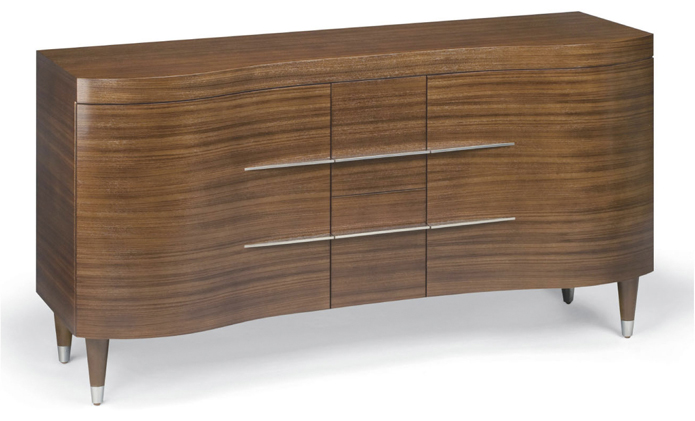 A new classic dresser from Interior Crafts
Oh, and before I forget…Emily Ursini expects Emerald green to emerge as one of next year's top colors; forecasters at Pantone, the company that sets the standards, put their money on that 50's favorite, turquoise. So 2010 promises to be a colorful year.
Still room in that Christmas stocking? Something for that special someone on your list? One who has EVERYTHING? Here's an idea? It's a 3,700 sq. ft. penthouse in an enviable Chicago high rise. The urban views are a knockout. The glass enclosed atrium dining room is like none other. Involved in creating it from raw space, its design won a first place ASID award for us last year. Price? A cool $3.195 million. Just sign on the dotted line…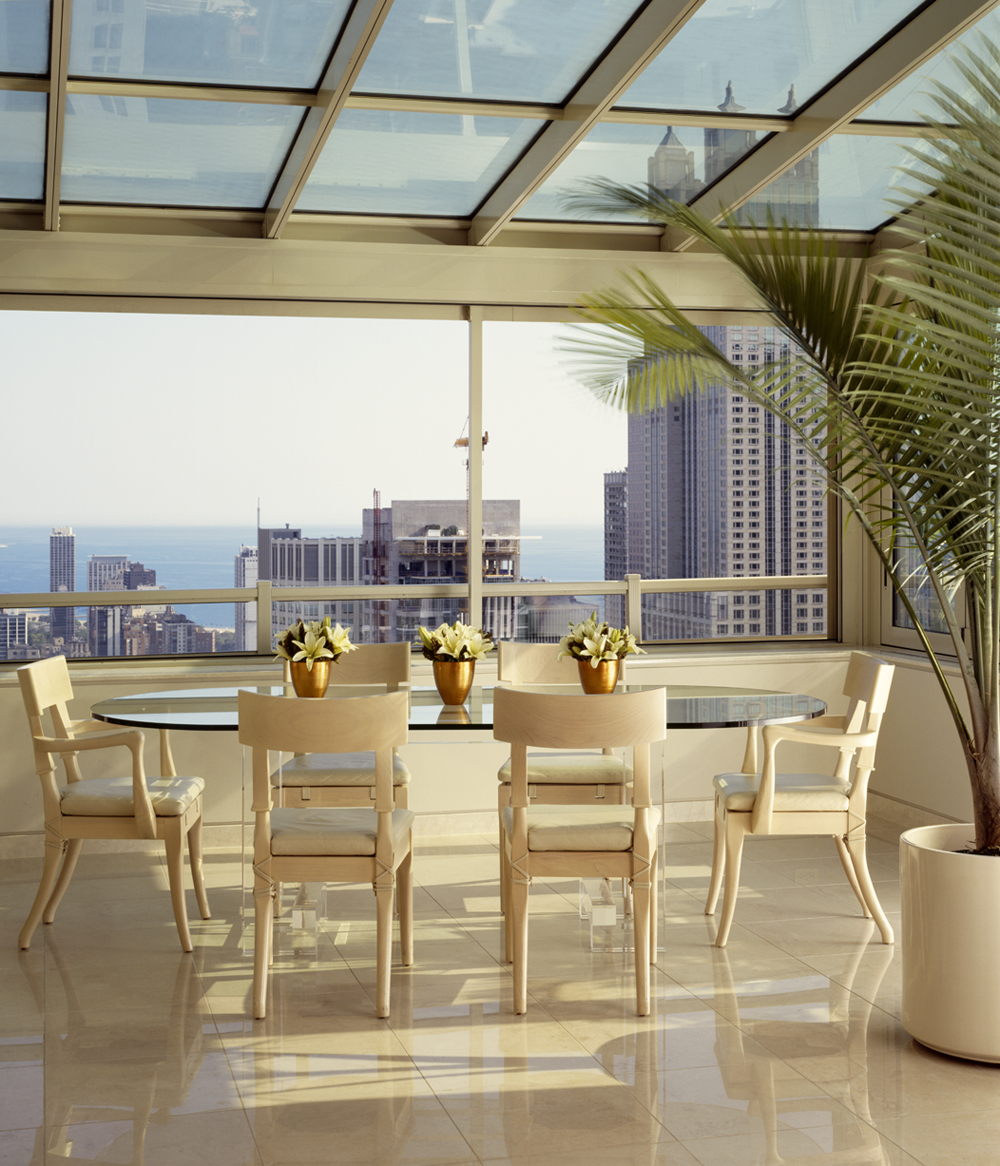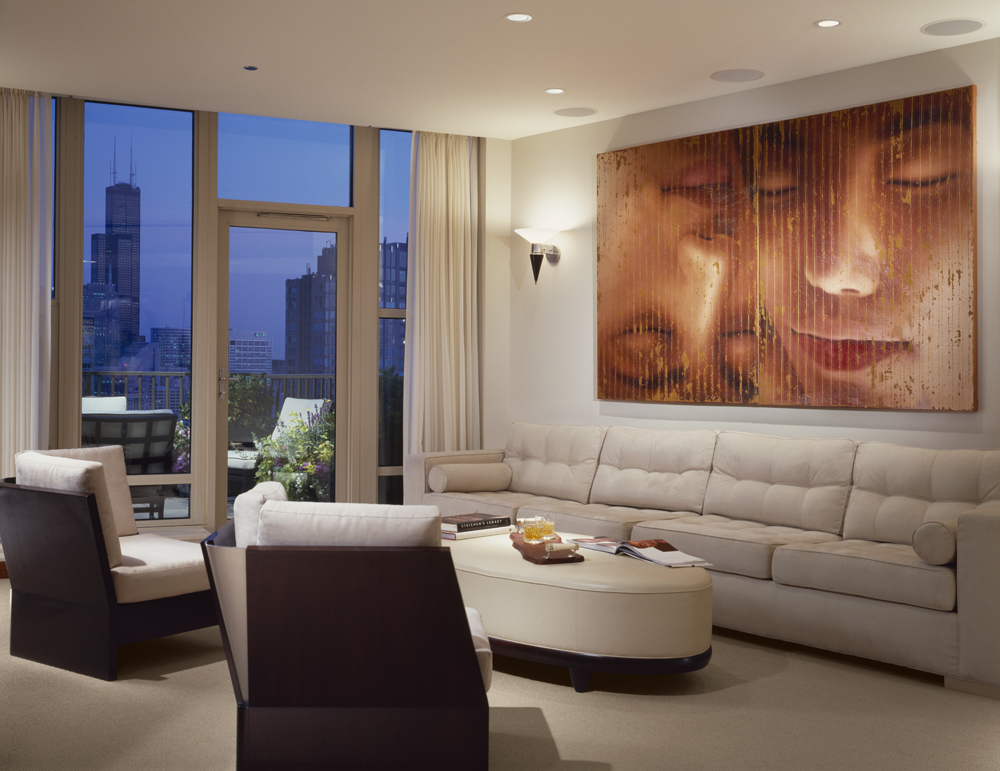 www.25EastSuperiorPenthouse.com
Stay tuned for upcoming news of a Spring symposium I am organizing for designers from throughout the country; Historic Prairie Avenue, the swimming pool that Johnny Weissmuller (better known as the original Tarzan) trained in for the Olympics, Trump Tower, perhaps a tour of the Interior Crafts factory, and a lecture by a well known Chicago restaurateur who opened five new hot spots in 2009, are on the agenda, along with theater tickets and a black tie event. We'll keep you posted.