Fire, right up there with water, earth and air, is one of the major elements of the universe. An early form of heat and light, it also gave us the ability to cook food, forge metal tools, form pottery and drive power plants. While some historians consider fireplaces the first example of technology, at John Robert Wiltgen Design we view them as influential elements of design. To us they are stylish examples of one-of-a-kind functional art and architecture. We have played with fire for more than 30 years. Please join us in a look at some of our favorite bespoke fireplaces.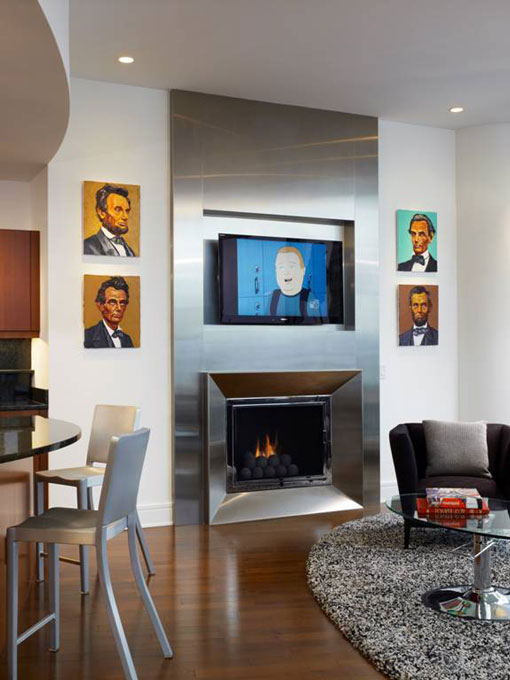 Steel-on-steel introduces an unruffled, edgy vibe to the family room of this Trump International Hotel and Tower residence. Reiterating elements from the adjacent kitchen, the stainless fireplace surround assumes dominant focal point stature in a room with a strong, open architectural plan.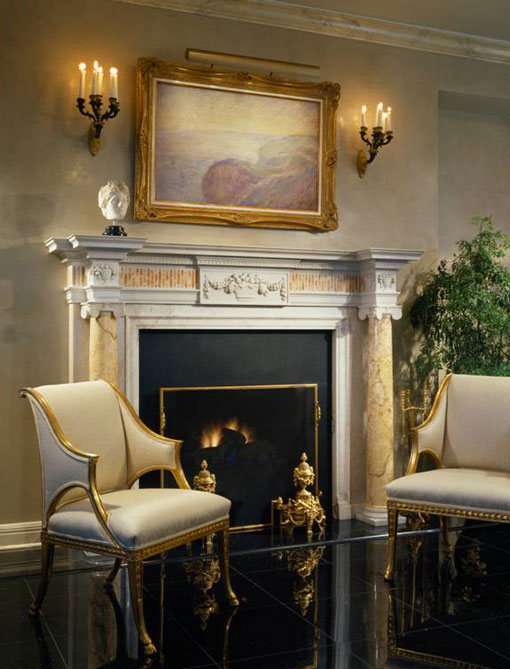 If fireplace surrounds could talk, this alluring 200-year old Neoclassic antique might share juicy tales. Built in Italy for an elegant English manor house, it now graces a Chicago Loop home overlooking Millennium Park. The decorative swags and garlands represent 18th century British architect Robert Adam's style. We detailed the non-vented firebox to appear authentic.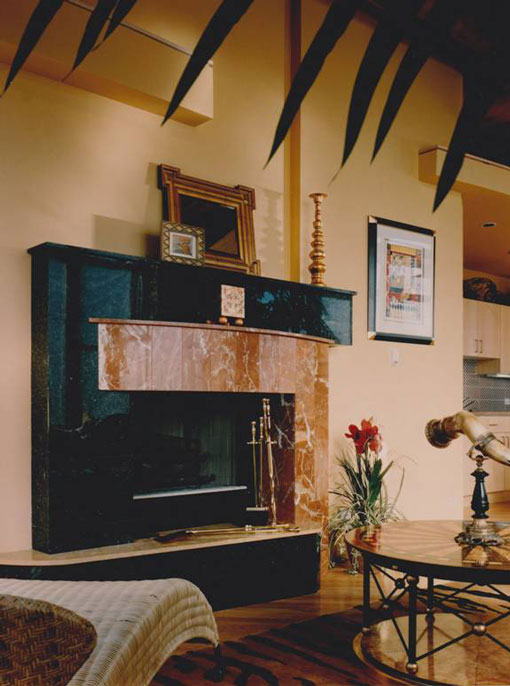 As an example of our goal of creating a space that integrates art, architecture and design, we blended Black Absolute granite with Rogo Alicante marble to create a permanent, one-of-a-kind sculpture in a Bucktown loft often difficult to obtain, rare yellow Portuguese Amarillo marble was chosen to fashion the hearth.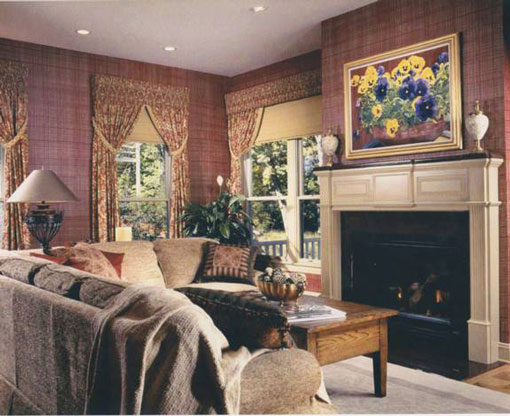 Brittania rules in a comfortable family room with a distinctly "collected'' look. The cream colored wooden fireplace mantel is lined with Imperial Red granite, the same material used on the hearth and top. This combination of materials contrasts effectively with red walls we treated to a combed paint treatment that resembles grasscloth.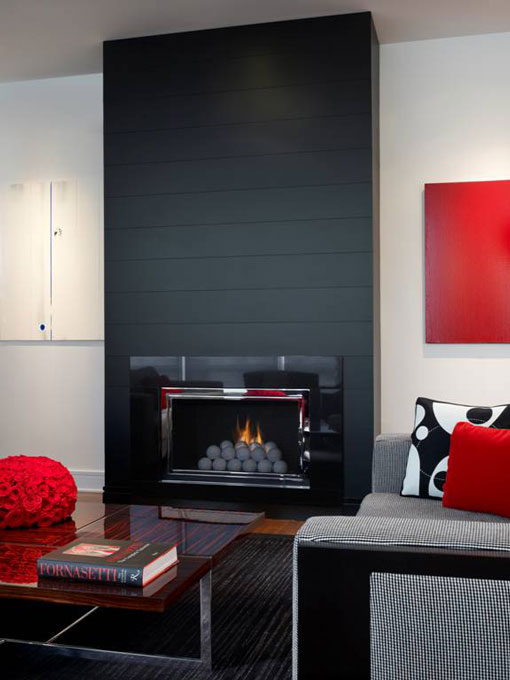 Black beauty. We combined gleaming Black Absolute granite with black honed glass for floor to ceiling sophistication in another Trump Tower residence. Pops of red add striking glamour to the smart urban setting.
The challenge of creating a stunning fireplace always fires up our creative team. If you want to play with fire…..why not give us a call?