NBC recently showcased a Chicago penthouse residence in its Sunday morning Open House national television series: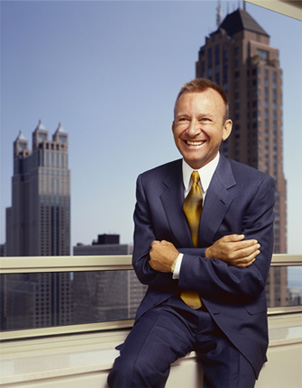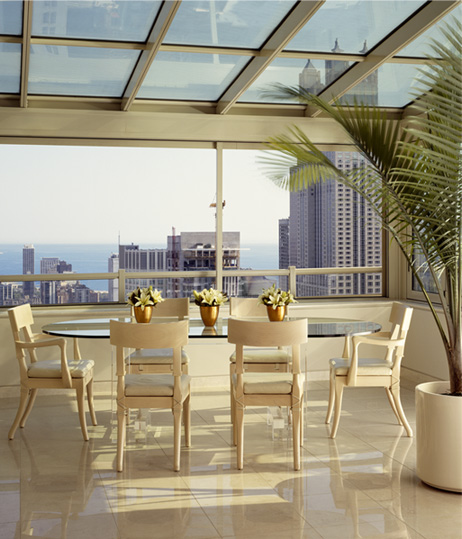 Created by the John Robert Wiltgen Design team, this 3700 sq. ft. condominium won first place in the American Society of Interior Designers Illinois chapter's 2009 Excellence Award competition. We provided the architectural plans and construction management for this penthouse purchased raw at the Fordham. The result was a highly stylized home featuring a monochromatic palette and a complex, low-voltage lighting system to showcase our client's art. Distinctive architectural elements include Emberwood doors and built-ins, heated flooring, motorized shades and sheers, a glass-enclosed terrace for alfresco dining, and a master bath with floor-to-ceiling windows that heighten the drama of a 1,700-year-old Turkish stone mosaic.
Floor-to-ceiling, wall-to-wall, every inch of this lavish space is the result of intense, detailed planning. Magnificent views from every window, a private parking garage, and extraordinary detailing throughout make this one of the city's most distinguished high-rise homes.
Now you can also view the NBC slideshow. Click on the link and let me know what you think: Open House – 25 E. Superior, Chicago | NBC Chicago*
If you have any friends you feel would be interested in this information, please send them a link to this page, or let me know and I will send it.
Thank you for your continued support of John Robert Wiltgen Design, Inc.