I spend more time buying a new suit than a house; I bought my newest home sight unseen. When a larger condo became available in the building I have called home for 13 years, I grabbed it. The appeal? A 16- by 60-foot private terrace stories above the teeming urban hustle. It offered the indoor and outdoor entertaining space I sought.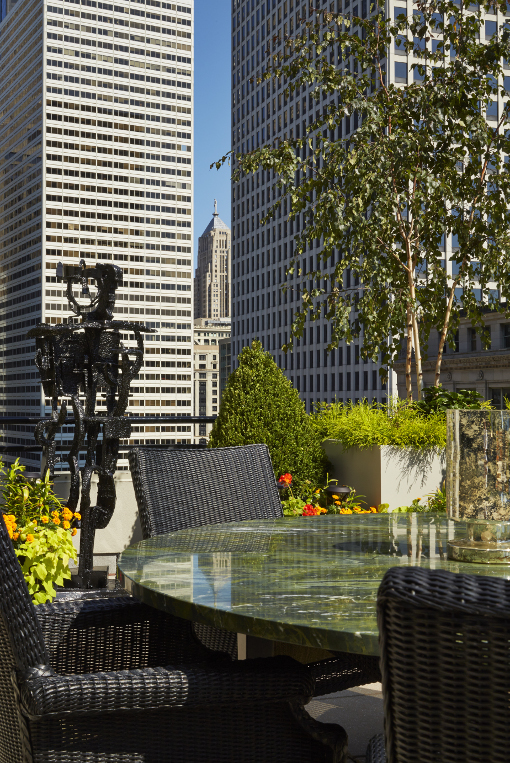 By day, an enveloping southern exposure offers the tranquility that nurtures both guests and the verdant landscape. It's an inviting escape. The city's hard edges are softened by the lush plantings I spend spring and summer weekends cultivating.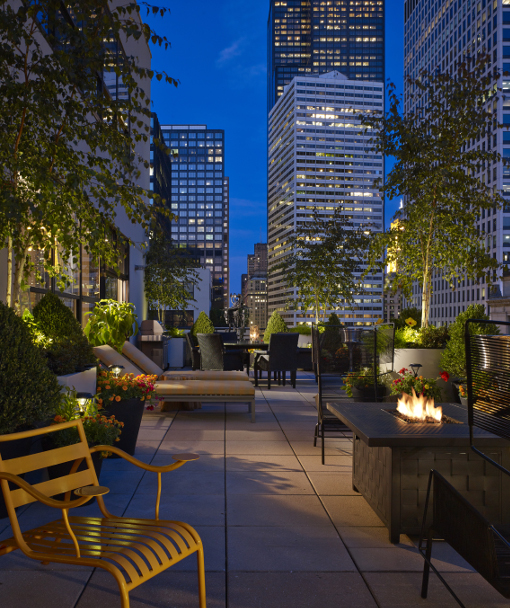 By night, it's magic.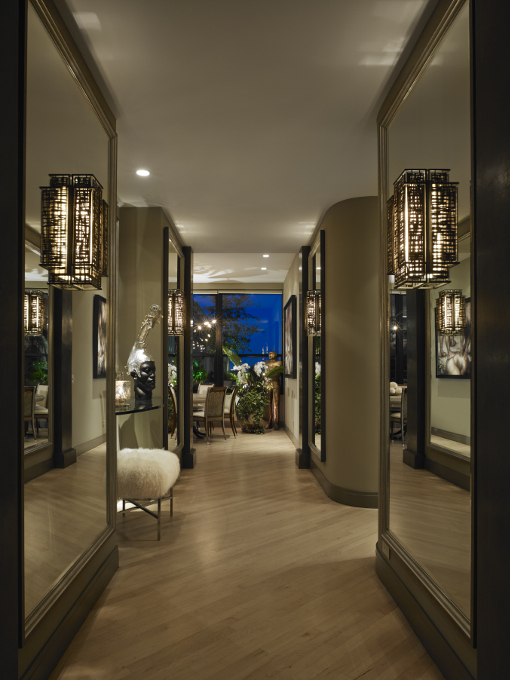 Venetian plaster columns, dramatic sconces and oversized silver leaf framed mirrors line the gallery– my modern day interpretation of the "Hall of Mirrors".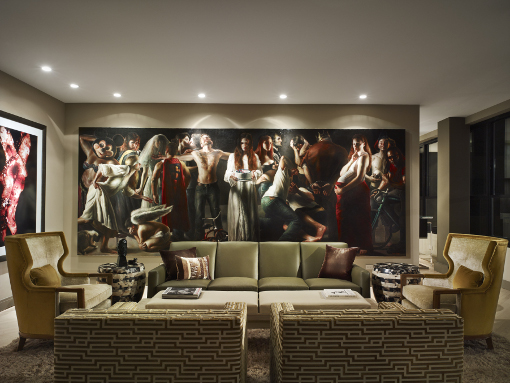 When I first saw Chicago artist Bruno Surdo's provocative, 17-foot long painting "Life" I committed myself to finding the perfect home for it. Which of our clients had a wall big enough for this piece? At the time, I was shopping for a new car but… Well, you can see it hanging on the wall.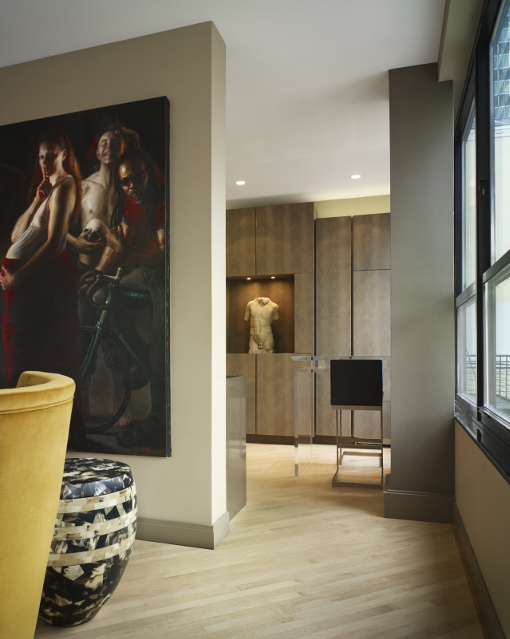 Visible from the living room, a kitchen wall we clad in custom dyed/embossed leather from Italy became more compatible with its surroundings.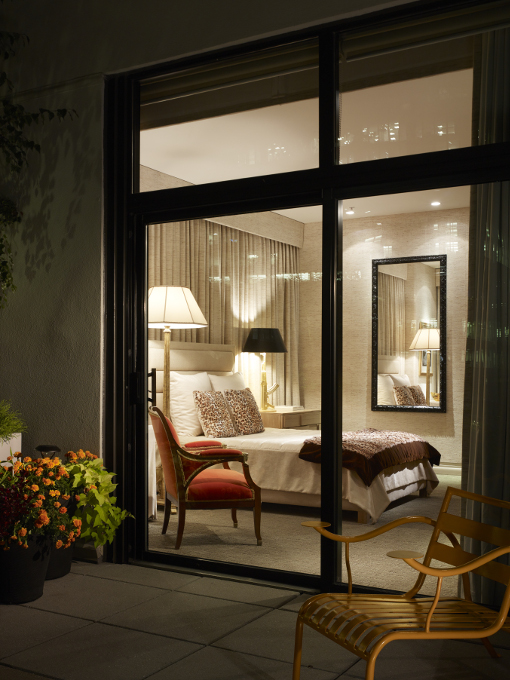 Upholstered walls and floor-to-ceiling drapery create a tranquil master bedroom surrounded by a vibrant metropolis.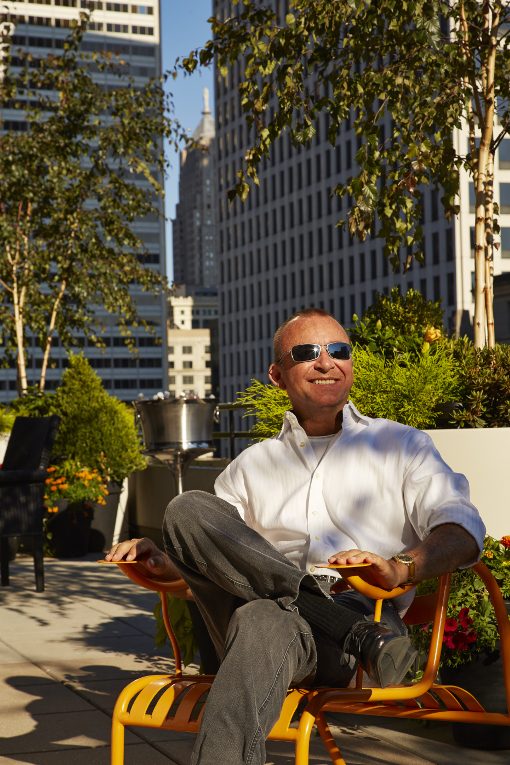 Moving into a new home should be a life-changing experience; it certainly was for me. This was made possible by every member of my team, each of whom lent special expertise to the transformation. I am so fortunate to have these incredibly creative people in my life.