Some say life is a beach. But what does that mean exactly?
Distinguished photographer, Owen Deutsch, considers the award-winning Chicago penthouse we created for him, a beach. Of late, the stunning bird images Deutsch spends much of his time capturing, are creating a flap among amazed experts who describe his photos as almost too good to be true. Click here to see what USA Today wrote about his amazing art.
http://www.usatoday.com/story/news/nation/2014/03/20/eagle-heron-chase-photo-birding-flap-owen-deutsch/6623703/.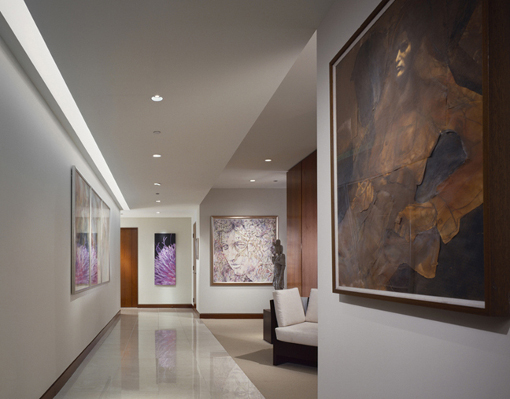 While Owen had never showcased his work at home, we classified his art as stellar, encouraging him to give it prominence as we converted raw space at the Fordham into his gracious home. Only the long colorful vertical print at the end of the gallery entry is his creation, yet it blends perfectly with other pieces that fill the walls.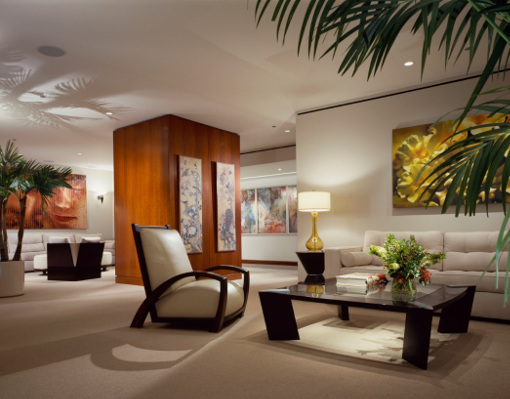 Integrating art, architecture and design has been our mantra for more than 30 years, so we began by tailoring the architecture to accommodate Owen's spectacular, larger than life art. The sophisticated, low-voltage lighting system we designed effectively illuminates his photography. Sleek, minimal furnishings prevent distraction.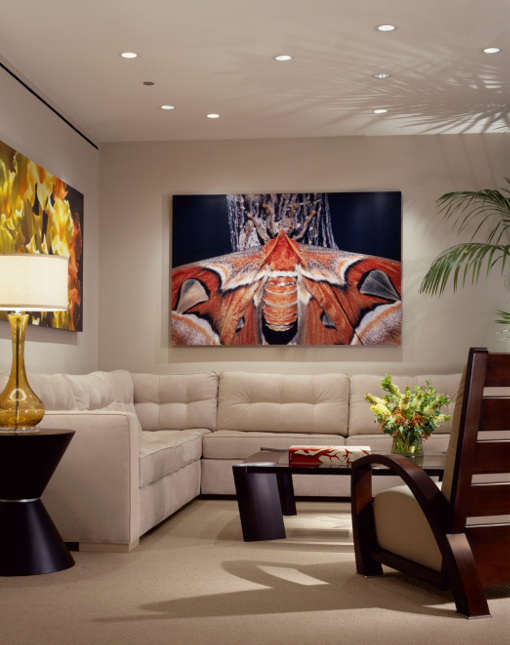 Imagine targeting the color and form of a fragment of the world's largest moth – the 9-inch wide Atlasin a 4 x 6 foot print. Or harnessing the brilliant, blooming beauty of a field of tropical Lantanas. Owen has done this and documented so much more of what he calls "nature's finest." We regard it as fine art that holds its own among masterpieces.
"I was hesitant when John suggested I use my home as a showcase for my art," says Deutsch, admitting surprise from living with his own large scale photography. He credits the John Robert Wiltgen Design associates with helping create "a serene, creamy, neutral environment" he considers his beach. And we loved taking this distinguished, insightful photographer there.
See more of Owen Deutsch's photography at www.owendeutsch.com.