After living in my Egyptian temple for 13 years I decided the time was way overdue for a move. Exploring many options my choice was a new home in the same building – a bright, south facing space offering beaucoup possibilities. It is a welcome opportunity to re-invent my life.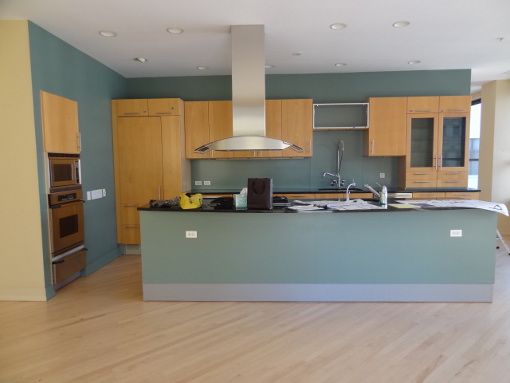 The existing kitchen design was the domestic diva's nirvana. Not being a Grant Achatz or Charlie Trotter wannabe, its scale and dominance troubled me. Overshadowing the entire living room, it was disproportionate to the rest of the living space…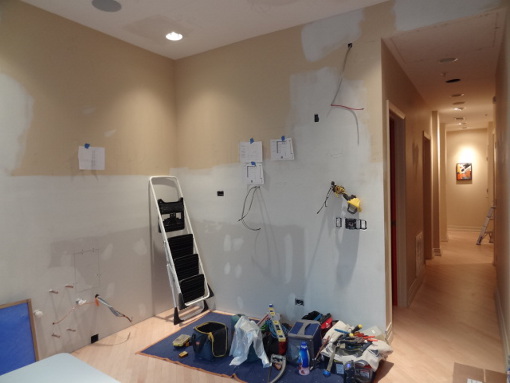 So I decided to move it to the former den. Our workmen moved water, gas, and electrical connections. The spiky, tangled tapestry that remains (and I, too) impatiently await the arrival of the sleek new appliances, cabinetry and accessories to complete a setting that better meets my vision.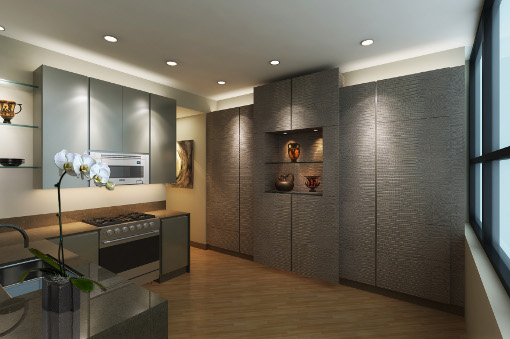 A rendering illustrates many details of my new den of domesticity. Cabinets facing the sink will be clad in lizard embossed leather' other areas are satin finished metallic lacquer. Hopefully they will arrive right after the holidays but since it is really all about the custom colored, embossed leather, no one knows when they can actually be expected. Being my own client is difficult indeed.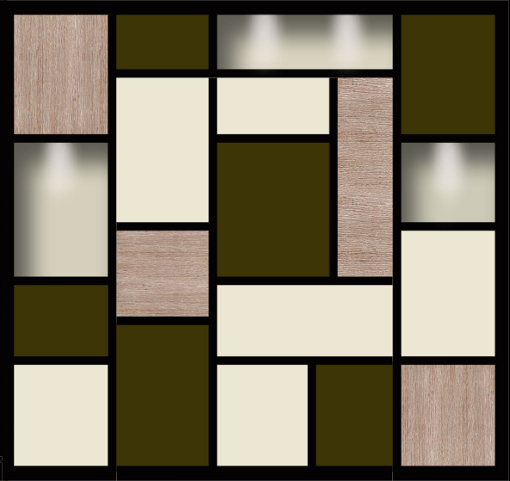 The subdued color palette and strikingly graphic Mondrian geometrics conceal the Murphy-style bed. It converts the yoga space Eugene, my Russian trainer, and I use for work outs to a guest bedroom with its ensuite bath and generous closet space. Incidentally, lifestyle expert Jim Karas sends Eugene over Tuesdays and Saturdays.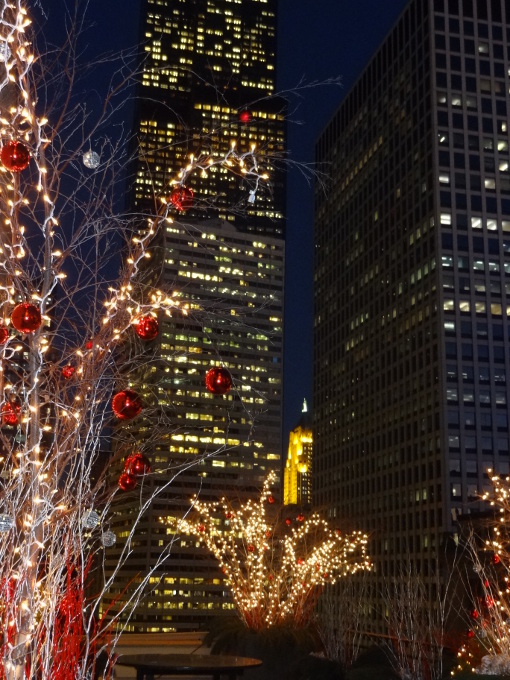 My raison d'etre – true motivation for purchasing this new home – is the 60-foot long, 16-foot wide terrace. Outdoor living space that far exceeds the grounds of any of the Bucktown houses I've owned. My new hobby? You've guessed it, Gardening. Now we will see what shade of green my thumb turns. Hopefully it matches my decor.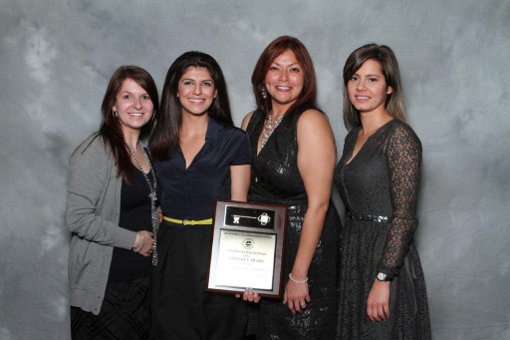 Just as the holidays began, we received an award from the Home Builders Association of Greater Chicago for a Northfield, IL. home we have completed which inspired the JRW design "dream team'' to create MY award-winning home.