Art is an integral part of every project created by John Robert Wiltgen Design, Inc. The skillful incorporation into the overall architecture and design of each residence is our signature. So it follows that a Texan couple's arresting art collection influenced both the minimalistic design and color palette of the Chicago Trump Tower home they commissioned us to create for them.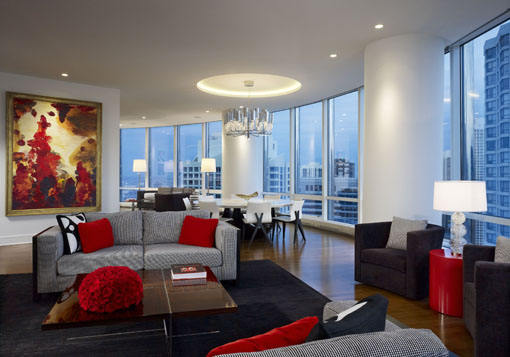 The living room's abstract painting, supported by spot color, sets the sizzle. Twin structural columns assumed classic objects d'art status with the removal of a wall to enable a sense of movement.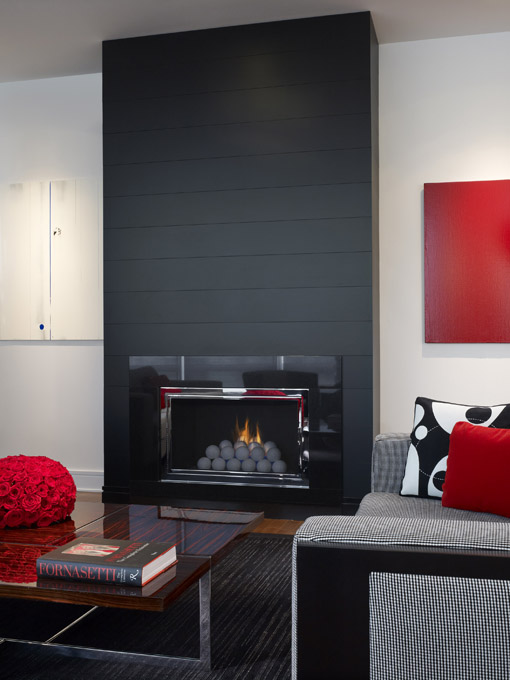 Artist Joseph Marioni's solid red canvas is a sleek, erudite style companion to the honed black glass and Absolute granite fireplace surround.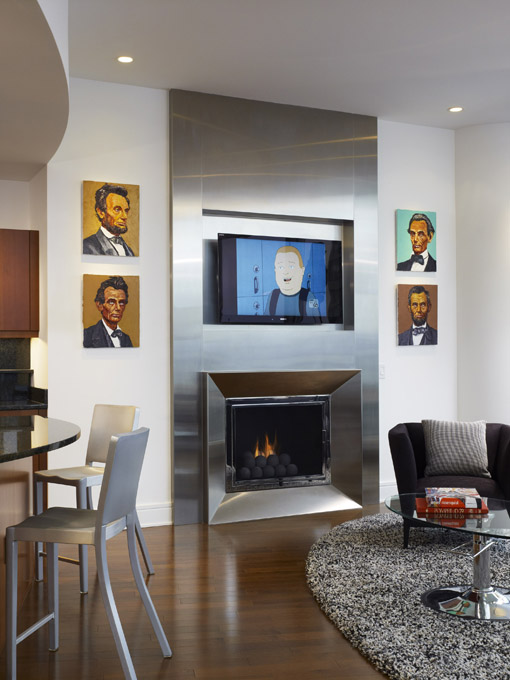 A little levity in the family room is achieved with artist Robert Terry's original interpretations of classic Lincoln portraits which flank the stainless steel fireplace surround.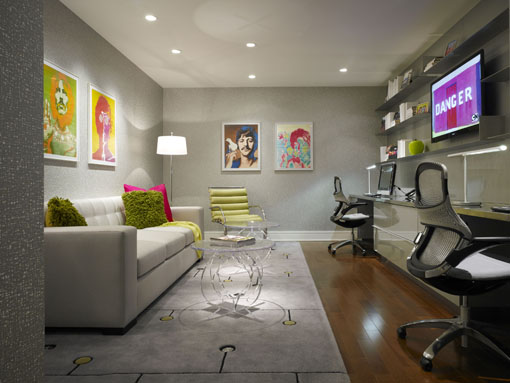 Vintage Beetles posters and inspired lighting create fun in the interior windowless home office. On demand, the space easily transitions to comfortable guest quarters.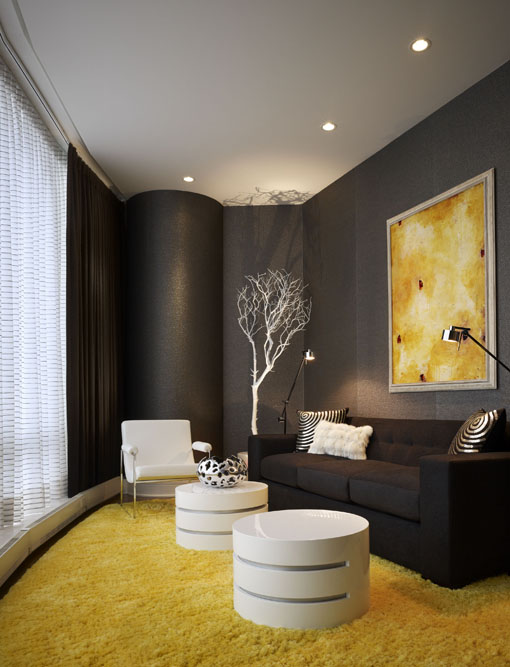 Framed art and carpet the color of sunshine contrast smartly with the noir decor influence of walls and sofa in a second transitional guest space.
Our imaginative souls are nourished by the elegant minimalism of the carefully defined lifestyle our clients (who also reside in the Lone Star state) enjoy in their 3,400 sq. ft. Trump Tower residence.