We are literally up in the Aire over the new Hyatt Centric The Loop Chicago.
Aire… is the curiosity invoking name of the seasonal rooftop lounge we designed for Hyatt's new "Centric" brand. At Clark and Monroe streets in the financial district, it delivers sensational city views from the roof of a 24 story historic circa 1927 building.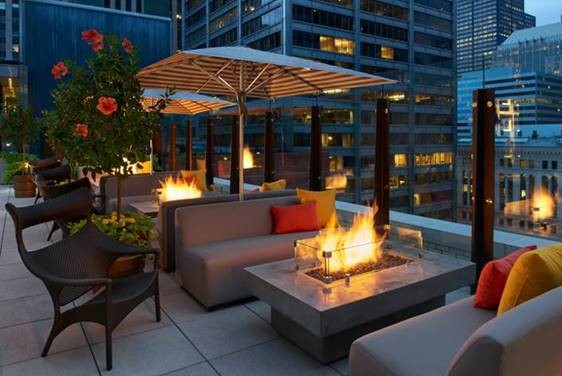 When the sun sets, Aire is THE chic, al fresco retreat where the savvy happy hours crowd mingles, savoring craft cocktails and luscious small bites above the Loop's sensational buzz.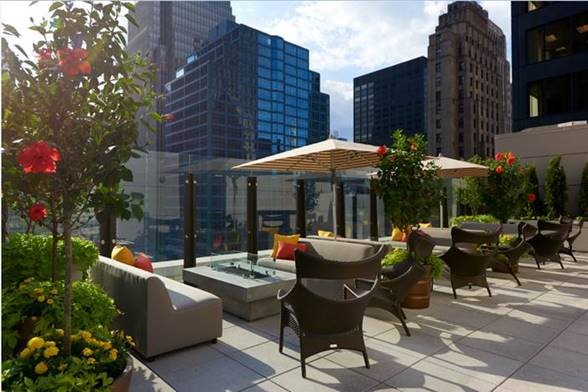 The outdoor lounge's sky-high ambiance is an intriguing space to work, play, socialize or briefly escape the urban hustle.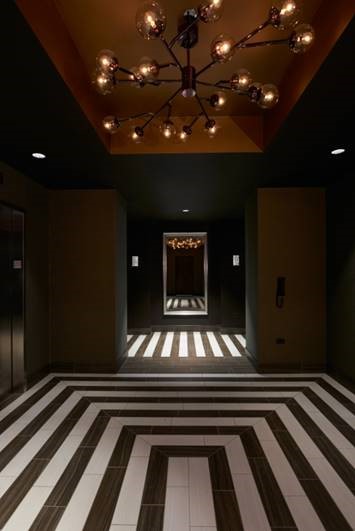 Retro inspired chandeliers suspended from a glittery gold ceiling set a festive mood as guests exit the elevators. A crisp, geometric floor pattern anchors the setting.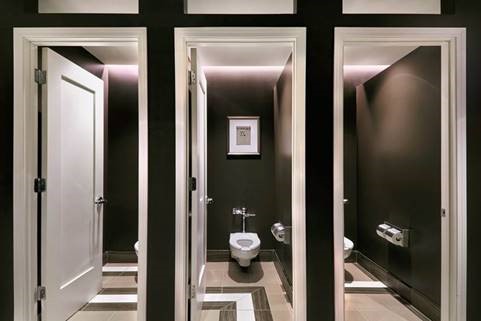 Always unexpected, never dull – no feature is too small to introduce individual character. Vintage framed 1920's newspapers echo the past, while the restroom's floor-to-ceiling walls and full-length doors represent the ultimate in privacy.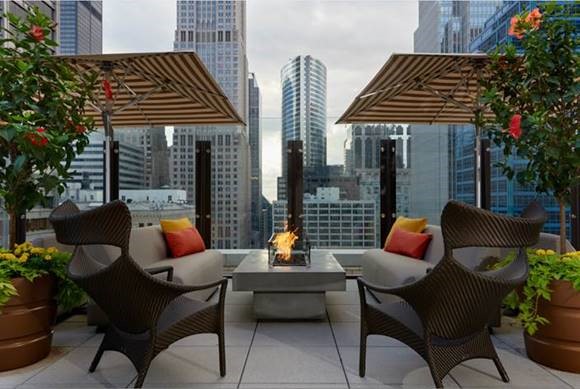 Imaginative architectural detailing compliments the building's art deco details. Highly effective space planning separates the back of the house from the public areas. And, an exceptional furniture, furnishings, and plant package gives Aire (and all of our projects) an edge that attracts the curiosity and interest of the media and public.
Thinking outside the box distinguishes our work. Teaming up with MB Realty, Walsh Construction Company, Interstate Hotels and Resorts, and Hyatt in the creation of an exciting downtown destination was a welcomed commission for John Robert Wiltgen Design.
Enjoy a craft cocktail and something delicious while up in the Aire…