Finally. The Donald's inventory of condominium residences at Trump Tower Chicago is sold out. The sales office closed. And now, resales sell at record prices.
For John Robert Wiltgen Design, this dramatic addition to the Chicago skyline represents a living portfolio of our original designs. On completion of a current residence, we have created extraordinary homes for 23 distinctive clients.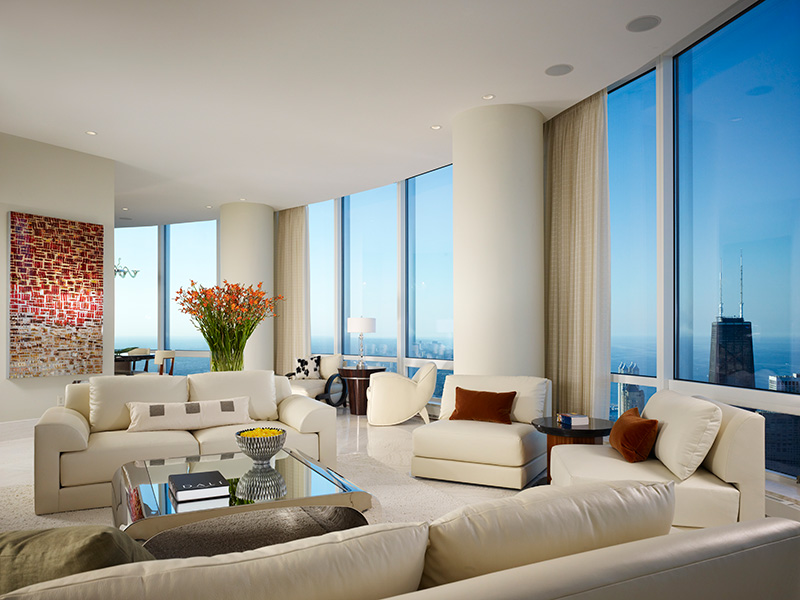 An 86th floor penthouse with 12 foot ceilings featured on the cover of Luxe Magazine and NBC-TV's "Open House'' was among one of our first homes in the Tower. Our client bought more than 4,000 square feet raw, requiring us to create the architectural drawings, act as the general contractor and purchase all of the furnishings and artwork. Afterwards, we designed two other homes for this globe-trotting family.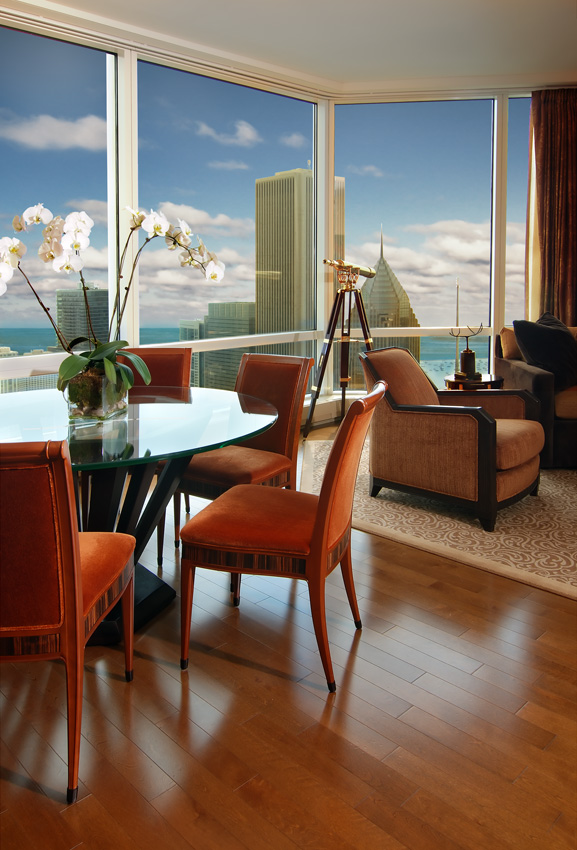 A vibrant view heightens the sophistication level of the 2- bedroom home we designed for a young man – he was 23 at the time. As a result of this project, his family commissioned us to create their Northshore home and a loft in New York City's Tribeca neighborhood.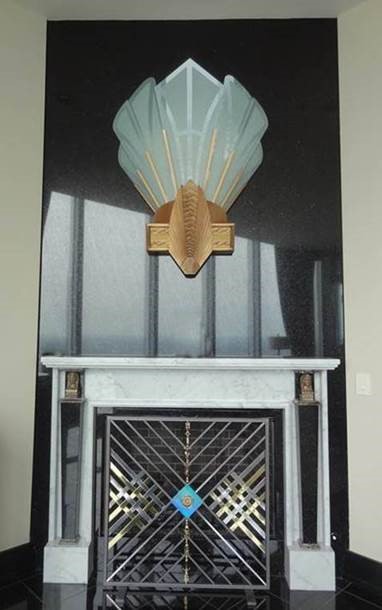 We designed a fireplace we believe may be our best ever when our client purchased and commissioned us to combine adjacent condos after the larger units (on high floors) were sold. Its Art Deco sconce, whether on or off, is a work of art floating on a black granite background. After a long and extensive search to find the perfect mantel faces, we recycled a pair of antique bookends – they had to be the exact scale for the piece.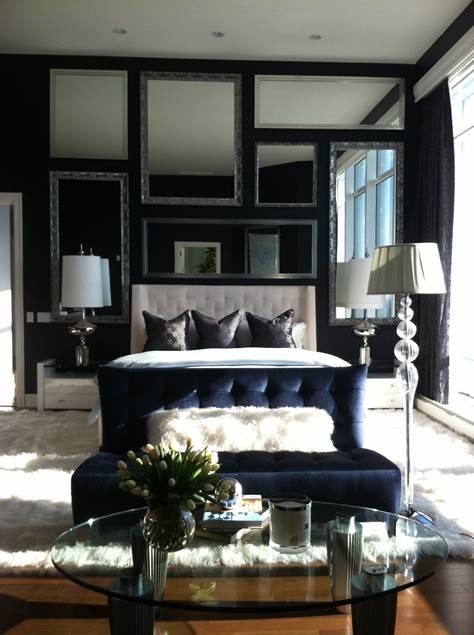 An extensive master bedroom suite has an adjacent sitting room, his and her baths/dressing rooms and a spa with an incredible view. The Trump lifestyle features gracious master suites in most of the varied condominium layouts.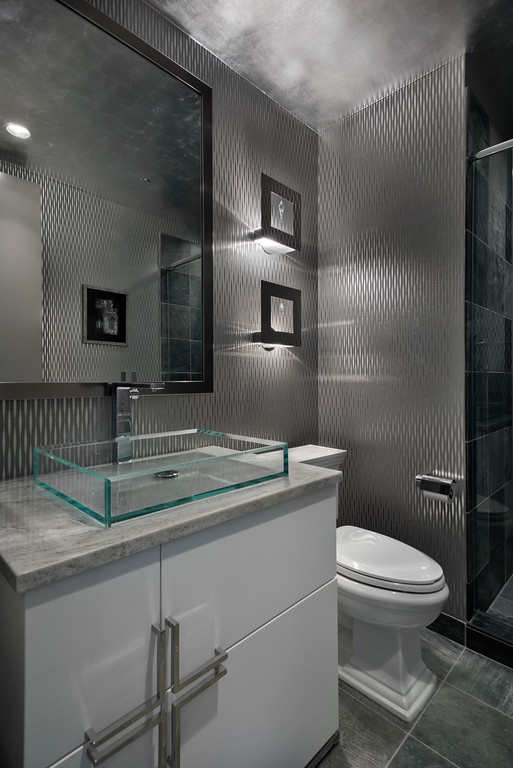 We created a shimmering silver atmosphere in a powder room of a 4,017 square foot residence we designed by combining two units. For this home too, like many, we prepared the architectural drawings, supervised the subcontractors, and purchased all furniture and furnishings. We changed everything in the powder room except the developer's standard slate floor.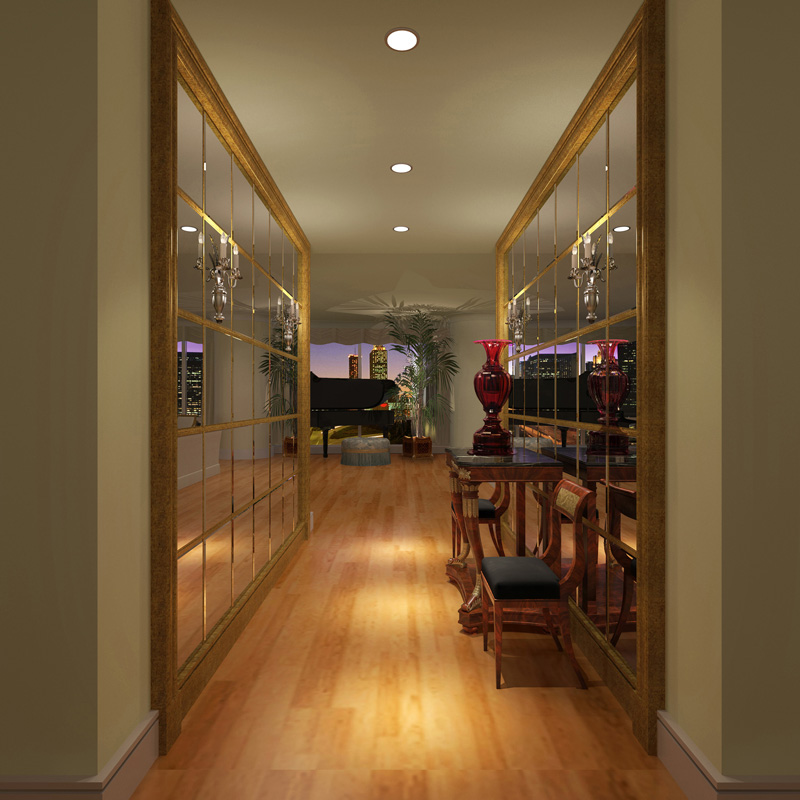 Our rendering illustrates the glamorous entry of a Trump home we will soon be finishing.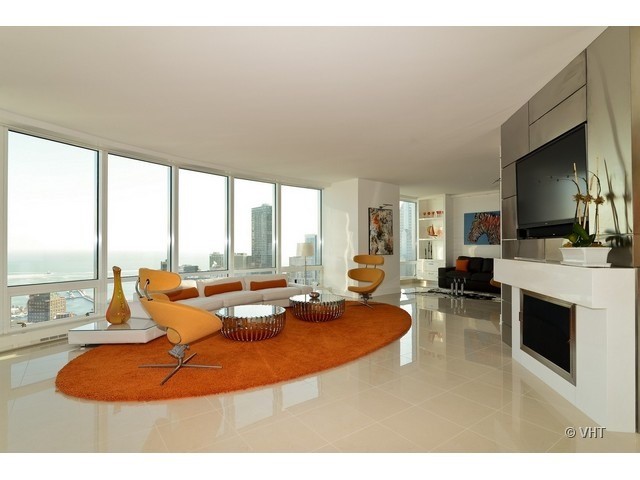 A 3,948 square foot 2- bedroom home was our second project for this client. The first was at the Elysian prior to seeing our work at Trump. They purchased a resale and we gutted it, leaving the original kitchen and master bathroom as-is. Shortly thereafter they sold it for more money per square foot than any other resale in the building. Of that we are justifiably proud. Even more interesting, the buyers of this home have now commissioned us to create a bespoke interior for them.
I've said it before…we are very grateful to "the Donald" for deciding to construct his Tower three blocks from our office. It has been so easy for us to run back and forth to meet delivery trucks, workmen, and our clients.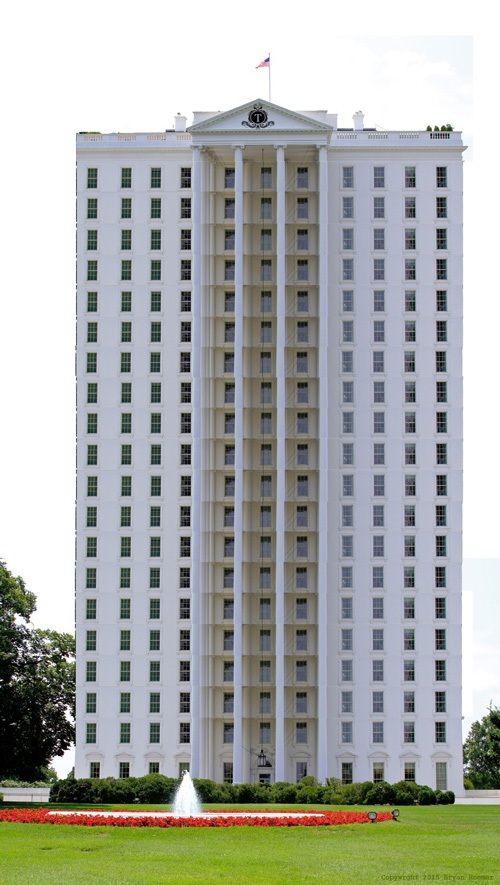 And if this happens, we may have to open a satellite office in Washington D.C.! But, in the meantime…