Now that we are in the midst of the holiday season, I look back at the year with a grateful heart. I wanted to take this opportunity to express my personal gratitude to those of you who touched my life in 2014, making it outstanding for John Robert Wiltgen Design, Inc.
Your support and belief in the JRWD team and our mission to help beautify your world motivate us. Our achievements would not be possible without the creative and administrative efforts of my talented "angels," a huge, vital part of every project. I am wholly indebted to them, both individually and as a group.
News of Gold Key awards for design excellence for two of this year's projects marked the joyous arrival of the 2014 Holiday Season for us. Creating a glamorous spa bath in a suburban home, which I fully detailed and illustrated in my August e-mail message, won one award. Reformatting a condominium in Lincoln Park's newest luxury building was the other winner. In the city home, we were challenged to create a necessary third bedroom and den for a busy family with four children, without sacrificing the need for abundant storage.
Here's a quick look at how we accomplished that task…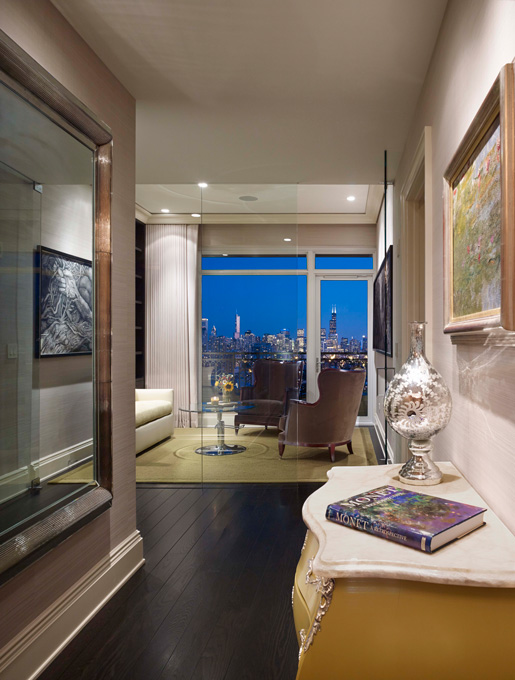 Eliminating a warren of smaller vestibules and replacing a solid wall with clear glass visually enlarged the entry, showcasing the iconic skyline.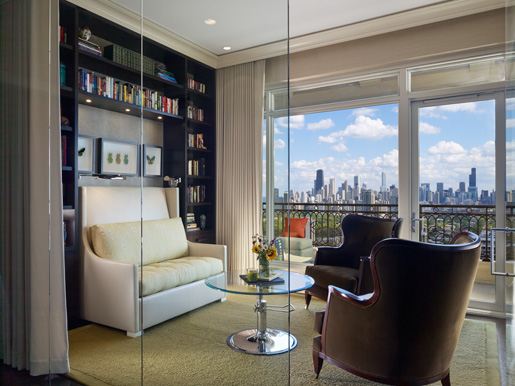 The library doubles as office and guest room on demand. The sofa becomes a bed, the coffee table elevates to desk height and motorized draperies provide privacy.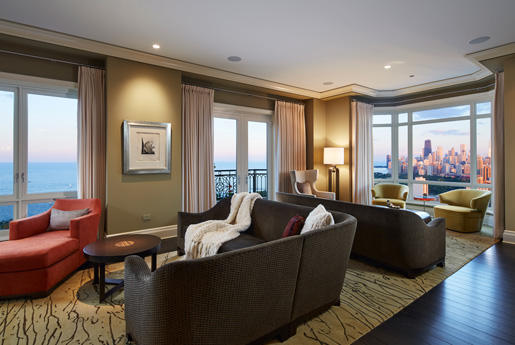 Using an open floor plan concept, we created two separate seating groups – a family room setting faces a fireplace and television; the other focusing on the remarkable urban setting.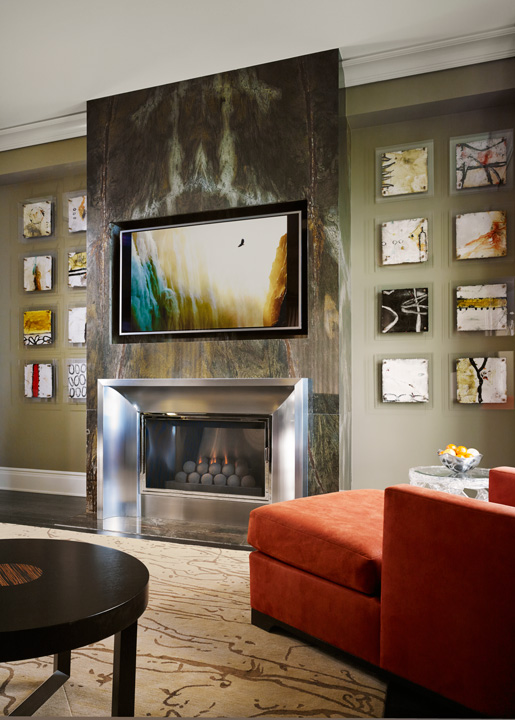 We custom curved the stainless steel fireplace to mirror the shape of the crown molding. The mixed media art on torched metal, floated in acrylic, appeals to our sustainability conscious clients.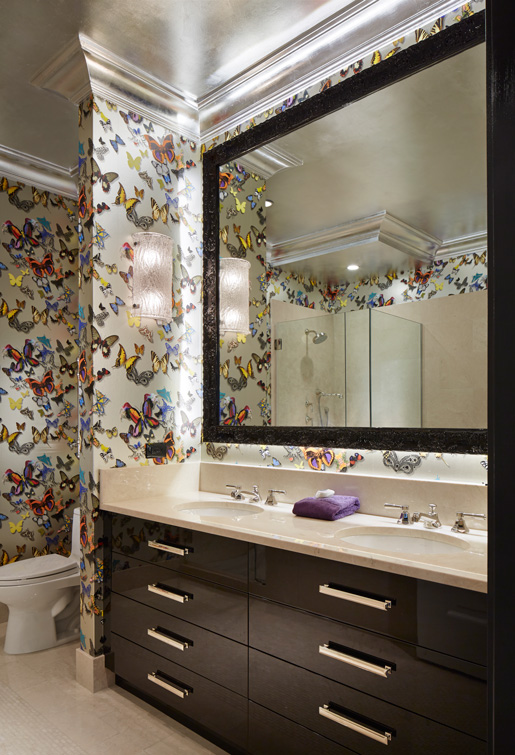 In the master bath, butterflies drift on a silver metallic background. The large, framed mirror is backlit with LEDs.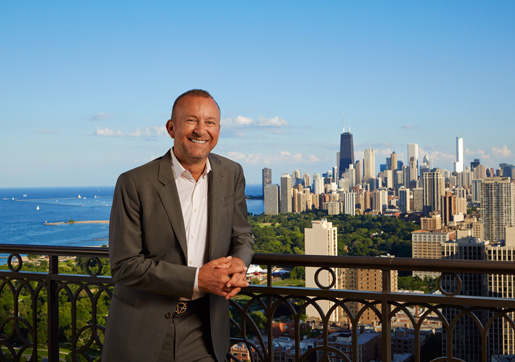 While winter does not start until late December, autumn disappeared all too soon. Nonetheless, I am sending the warmest wishes to our friends all around the globe.
Please enjoy a terrific holiday season filled with family, friends, and in the very best of health.